Overview
Rare cancers account for 20 per cent of cancers diagnosed in Australia, and 30 per cent of cancer-related deaths. People with rare cancers are more likely to die from their disease than people with more common cancers.
The outlook for people with rare cancers is not as good as that for people with more common cancers because:
Rare cancers are often diagnosed at late, more advanced and harder to treat stages, because there are no effective screening strategies For patients and their health professionals may not recognise the symptoms of rare cancers
Treatments for many rare cancers have not advanced at the same pace as treatments for more common cancers in recent years. This is because it is much harder to research or perform clinical trials for rarer diseases and there is often less support for researchers or clinicians.
The COSA Rare Cancers Group was established to help support and improve outcomes for patients with rare cancers. We work with community support groups such as Rare Cancers Australia (rarecancers.org.au) and the Cancer Council's Rare and Less Common Cancers Working Group.
We take an Australia-wide and international approach as collaborations are vital to more rapidly develop rare cancer knowledge and provide the most robust evidence-based for rare cancer patients.
Our membership is open to allied health and medical practitioners, and cancer researchers, with an interest in rare cancers. We also work with other tumour stream specialty groups to promote and develop rare cancer trials and research.
What's the latest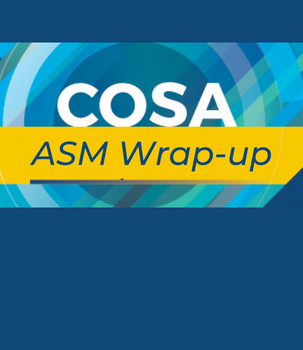 eNews
Group Chair

Group Chair
Clare Scott
Rare Cancers Group Chair & ANZGOG Representative