Nominations for the 2017 COSA Australian Psycho-Oncology Award are now OPEN.
Australia has a proud history of excellence in psycho-oncology care and research. COSA along with the the Psycho-Oncology Cooperative Research Group (PoCoG) have fostered this field of oncologic care and as part of multi-disciplinary care. The two organisations have established this award to recognise the dedicated individuals contributing to development and excellence in this field.
COSA Australian Psycho-Oncology Award
This Award recognises the highest level of contribution to psycho-oncology from amongst the membership of COSA and PoCoG
Click on the link below to view the Award flyer which outlines the eligibility criteria and application process.
COSA Australian Psycho-Oncology Award 2017  (pdf, 110kb)
Nominations should be emailed to cosa@cancer.org.au with "Australian Psycho-Oncology Award nomination" in the subject line.
Nominations close Monday 21 August 2017 
Previous Award Recipients
COSA Australian Psycho-Oncology Award
2014

A/Professor Jane Turner
Associate Professor, The University of Queensland School of Medicine

2012

Professor Afaf Girgis
Executive Director of the Translational Cancer Research Unit, Ingham Institute for Applied Medical Research, South Western Sydney Clinical School, UNSW
 COSA New Investigator in Psycho Oncology Award
2014

Dr Addie Wootten
Clinical Psychologist and eHealth program manager, Australian Prostate Cancer Research

2012

Dr Haryana Dhillon
Post-doctoral Research Fellow, Survivorship Research Group and Deputy Director, Centre for Medical Psychology & Evidence-based Decision-making, Central Clinical School, Sydney Medical School, University of Sydney

Asia Pacific Journal of Clinical Oncology
Members have free online access.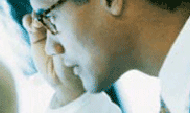 Cancer Forum
Read the latest issue online at: