COSA offers the Best of the Best Awards at each of the Best of the Best Oral and Poster Sessions at the COSA Annual Scientific Meeting (ASM). Independent adjudicators award the prizes at the session based on the content, the importance of the research, and the quality of the presentation.  The Best of the Best Oral Awards are for $1,000 in each session. Best of the Best Poster Awards are for $500 in each session.
Eligibility
To be eligible for the award you must:
submit an abstract to the COSA ASM
have the abstract selected by the ASM organising committee for a presentation in a Best of the Best Oral or Poster Session
make a presentation at the Best of the Best Oral or Poster Session
In 2018 COSA acknowledges Lilly Oncology for their support of the Best of Best Awards

2018 COSA - Lily Oncology Best of the Best Oral Presentation Award Recipients
Basic Science & Translational Research - Melissa Southey
Precision breast and prostate cancer risk management: evidence-based translation of epigenetic testing  

Clinical Research - Peey-Sei Kok  
DREAM - A phase 2 trial of DuRvalumab with first line chEmotherApy in Mesothelioma: Final result          
Epidemiology - Anne Cust 
A risk prediction model for the development of subsequent primary melanoma in a population-based cohort
Health Services - Jon Emery  
The RAGE project: a step-wedge implementation of Rapid Access Gastrointestinal Endoscopy (RAGE) services in Melbourne
Gastro-Intestinal Cancers - David Wyld 
Is survival improving for patients diagnosed with small intestinal neuroendocrine tumours in Queensland?
Supportive Care - Samantha Korver 
Personalised supportive care for patients receiving 5-fluorouracil (5-FU): Analysis of multivariate SNP risk prediction for GI toxicity
2018 COSA - Cancer Institute NSW Best of the Best Poster Oral Presentation Award Recipients
Optimal Care Pathways and Health Services Research - Abhijit Pal  
Repetitive blood testing in medical oncology ward inpatients – a retrospective six-week audit of incidence, clinical yield and cost in a large Sydney tertiary referral hospital  
Translational and Clinical Research - Nicole Bartley 
Advanced cancer patient perspectives on consenting to molecular tumour profiling: A qualitative study  

Asia Pacific Journal of Clinical Oncology
Members have free online access.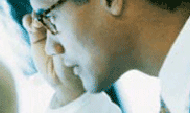 Cancer Forum
Read the latest issue online at: