About the


Awards

COSA offers the Best of the Best Awards at each of the Best of the Best Oral and Poster Sessions at the COSA Annual Scientific Meeting (ASM). Independent adjudicators award the prizes at the session based on the content, the importance of the research, and the quality of the presentation. The Best of the Best Oral Awards are for $1,000 in each session. Best of the Best Poster Awards are for $500 in each session.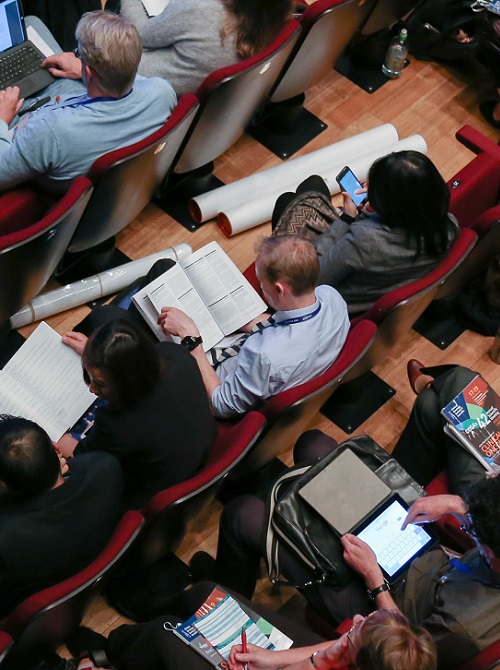 To be eligible for an award you must:
2021 Best of the Best Oral Presentation Award recipients
Mitchell S von Itzstein
Clinical and biological correlates of immune-related adverse events
Yada Kanjanapan
COVID-19 vaccination in patients with solid tumours: development of an Australian position statement
Sylvia Eugene Dit Rochesson 
Exploring healthcare providers' perspectives on psychosexual healthcare for LGBTIQ+ cancer survivors: A mixed-methods study
Sarah Badaoui
Association between patient-reported outcomes and survival in patients initiating first-line atezolizumab combination therapy for advanced non-small cell lung cancer (NSCLC)
Kate Dunn
Variability across Victorian hospitals in the care of patients with metastatic colorectal cancer: using comprehensive registry data to explore potential quality indicators
Prachi Bhave
Efficacy of checkpoint inhibitors (CPIs) in acral melanoma (AM)
Carolyn Mazariego
Priority Recommendations for the Implementation of Patient Reported Outcomes in Clinical Cancer Care: A Delphi study
Kate White
Evaluating a shared care pathway intervention to reduce chemotherapy outpatients' unplanned presentations to hospital: A randomised controlled trial (RCT)
Claire Cooper
Development of Psycho-oncology Telehealth Recommendations
Lisa Beatty
Finding My Way in the real world: how do outcomes of a digital psycho-oncology program compare from clinical trial to implementation?
2021 Best of the Best Rapid Fire Poster Oral Presentation Award recipients
Jessica McKie
The use of neoadjuvant systemic therapy in early breast cancer as a guide to locoregional therapies: A single institution review
Lara Edbrooke
Cost-effectiveness analysis of home-based rehabilitation in inoperable lung cancer
 Eva Yuen
The moderating role of social connectedness on the relationship between cancer caregiver burden and psychological outcomes
Fanny Franchini
Budget impact modelling for listing new cancer treatments in different cancer stages using real-world data
Sarah Lewis
Improved survival predicted by irAEs on 18F-FDG-PET in response to PD-1 antibody therapy in metastatic melanoma
Jon Emery
The CRISP Trial: a randomised controlled trial of a risk assessment and decision support tool for risk-stratified colorectal cancer screening in primary care