Overview
The Gastrointestinal Cancer Group helps to ensure COSA remains appropriately connected and at the forefront of the cancer control agenda, especially as it relates to gastrointestinal cancers by ensuring the discipline is represented on COSA Council – our main scientific and advisory body representing all COSA Members.
Gastrointestinal cancers are well represented throughout the COSA membership and our Affiliated Organisations, therefore the COSA Gastrointestinal Cancer Group is not currently undertaking any specific COSA projects.
The Gastrointestinal Group is open to gastroenterologists, surgeons, medical oncologists, radiation oncologists, medical specialists, nurses, stoma care providers, researchers and other health care professionals with an interest in the management of both colorectal and upper gastrointestinal malignancies.
The aim of the Group is to promote education of health care professionals and the public on gastrointestinal oncology. The Group also advocates for improvements in public health policy, particularly with regard to screening for colorectal cancer, and participates in the development of best practice guidelines.
The Group has strong links to the COSA Affiliated Organisation the Australasian Gastrointestinal Trials Group (AGITG).
What's the latest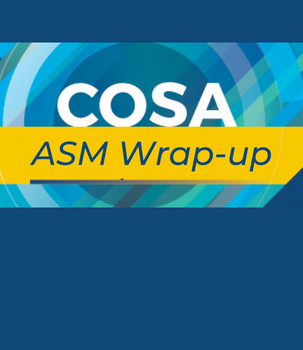 eNews
Group Chair

Group Chair
Connie Diakos
Gastrointestinal Cancer Group Chair