Australian Bureau of Statistics
Australian National Data Service 
ARCS Australia (Association of Regulatory and Clinical Scientists) 
Australasian Health and Research Data Manager's Association (AHRDMA) 
An association of health researchers, research nurses, study coordinators and data managers representing a diverse range of professional backgrounds, working across the spectrum of medical research disciplines in Australia, New Zealand and Asia.
Australian Clinical Trials Alliance (ACTA)
Aims to make 'public-good' clinical trials and registries more central to healthcare in Australia in order to produce better outcomes, often at lower cost. ACTA's mission is to promote effective and cost‐effective healthcare in Australia through investigator‐initiated clinical trials and clinical quality registries that generate evidence to support decisions made by health practitioners, policy‐makers, and consumers.
Australian Clinical Trials 
An Australian Government initiative to improve the clinical trials environment in Australia and increase Australia's competitiveness in clinical trials. Relevant up-to-date information is provided about clinical trials for consumers, health care providers, researchers, industry and sponsors. Also, links to NHMRC e-learning modules for an introduction to the nature and importance of clinical trials, their ethics review and governance. This website is a useful portal with links to the ANZ Clinical Trials Registry, to regulatory guidelines and to the NEAF. Updates are available from a number of key stakeholders working on a nationally consistent approach to clinical trials.
Australian New Zealand Clinical Trials Registry
ClinTrial Refer – a new APProach 
Launched in May 2013 this innovation was the brain child of Roslyn Ristuccia, Manager Haematology Trials Unit at St George Hospital NSW and A/Prof Judith Trotman, Haematologist at Concord Repatriation Hospital NSW in conjunction with the Haematology Clinical Research Network (HCRN) and the App developer: SparkInteract. The ClinTrial Refer App is a powerful real-time instrument available on Google Play, iTunes, iPhone and Android, designed to enhance awareness of open clinical trials. It has significantly enabled clinical trial cross-referral between trials units, increasing patient access and recruitment to clinical trials. The App is facilitating major cultural change and collaboration, connecting patients, doctors and clinical trial sites, bridging a gap in clinical research and allowing more equitable access to clinical trials.
COSA and the CTRPG endorse the APP and encourage its use by staff of clinical trial sites.
Health Information Management Association of Australia (HIMAA)
Seeks to promote and support our members as the universally recognised specialists in information management at all levels of the healthcare system.
NHMRC clinical trial initiatives 
Improving health outcomes the NHMRC Clinical Trials Centre (CTC) runs large, multicentre, investigator initiated clinical trials, works with Australian and international collaborative research groups, integrates evidence, develops new clinical research methods, and offers clinical research education programs. The CTC's aim is to translate research evidence into improving health outcomes.
Society for Clinical Research Sites  (SCRS)
Currently represents over 2,400 research sites; this includes 30,000 research professionals in 40 countries. The mission of the SCRS is to unify the voice of the global clinical research site community for site sustainability. 
TransCelerate BioPharma Inc.
Launched in 2012 as a non-profit organization with a mission to collaborate across the biopharmaceutical research and development community to identify, prioritize, design and facilitate the implementation of solutions to drive efficient, effective and high-quality delivery of new medicines, improving the health of people around the world.
A gateway of transformational solutions to Clinical Trial Sites, benefiting all clinical trial stakeholders. TrialDocs prepare Sites for the e-Clinical era and introduces a strong pipeline of software, hardware and consultation solutions.
Other international links
American Society of Clinical Oncology
Cancer Therapy Evaluation Program
National Comprehensive Cancer Network® 
Oncology Nursing Society (ONS) 

Asia Pacific Journal of Clinical Oncology
Members have free online access.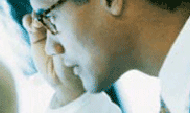 Cancer Forum
Read the latest issue online at: