Significant Events
| | |
| --- | --- |
| 2013 | Inaugural meeting of the COSA Board (July) |
| 2012 | COSA membership votes at the AGM to change the organisations governance structure and become a Company Limited by Gaurantee |
COSA Presidents
| | |
| --- | --- |
| 2019-2020 | Professor Nick Pavlakis |
| 2017-2018 | Professor Phyllis Butow AM |
The COSA logo and the legend of the Marryalyan
The Marryalyan is the two-snake emblem of the Warramirri people whooccupied a large group of islands in the Arafura Sea off the northern coast of Australia, now known as the Wessel Islands. Most Warramirri people now live on Elcho Island.
Read more...

Asia Pacific Journal of Clinical Oncology
Members have free online access.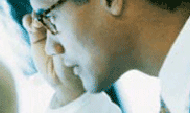 Cancer Forum
Read the latest issue online at: