COSA applauds and supports any commitment from the government to improve and appropriately fund cancer services for Australians with or at risk of developing cancer. The following priorities are recommended by COSA for the next government to action. These priorities are fundamentally aligned to our vision that all people with cancer have equitable access to care and equitable outcomes from their care, regardless of their demographics, diagnosis or geographical location.
The following are COSA's recommended priorities for the next government to action:
Commitment to the full development, implementation and evaluation of the Australian Cancer Plan
Coordinated care and navigation for all cancer patients
Adoption of informed financial consent for patients with cancer
A federal response to ensure equitable patient travel and accommodation schemes for all people with cancer
Modifications to the retention of telehealth items numbers adopted during the COVID-19 pandemic
Download further detailed information (pdf)
COSA is aligned with and provides medical and scientific advice to the Cancer Council Australia. COSA also endorses the Cancer Council election priorities, namely:
Commit to skin cancer prevention
Reduce tobacco use to below 10%
Eliminate cervical cancer in Australia
Screen to reduce the impact of lung cancer in Australia
Ensure access to optimal care during COVID-19 and beyond

Asia Pacific Journal of Clinical Oncology
Members have free online access.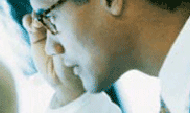 Cancer Forum
Read the latest issue online at: