We launched this website in July 2013 and changed membership renewals from calendar to financial year. Membership is now valid from 1 July to 30 June each year. Members joining before 30 March join for that current year and members joining after 1 April, join for the next year.
How to update your profile
You can update your profile at any time by logging into the COSA website and selecting 'Manage Your Profile' from the 'MY COSA' drop down menu. You can change your password, contact details and Group, Area of Interest and communication subscriptions here.
Please note you are not able to change your username – if this is required, please contact the COSA Secretariat on 02 8256 4100 or via cosa@cosa.org.au.
General Website Queries
Should you require any assistance with the COSA website including resetting your username and/or password, please do not hesitate to contact us on 02 8256 4100 or via cosa@cosa.org.au.

Asia Pacific Journal of Clinical Oncology
Members have free online access.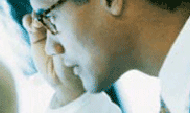 Cancer Forum
Read the latest issue online at: