COSA membership is divided into individual (Medical, Allied Health, Retiree, Honorary and Student) and organisation (Affiliated and Associated) memberships.
Members of Affiliated and Associated organisations of COSA are eligible for a discount on their individual COSA membership.
All members have the option of automatic annual membership renewal. Click here for the terms and conditions.
Each COSA membership is a financial year membership valid from the 1 July - 30 June
Click here to join COSA.
Individual Members
Medical Member 
Qualified clinical practitioners with a specific interest in oncology. Medical members hold a postgraduate degree or fellowship from a recognised College or Society that is relevant to the vision and mission of COSA, e.g. medical or radiation oncologists, and surgeons etc.
2022 Fees: 1 year $245
Please note: Medical Oncology Advanced Trainees are eligible to join COSA at the Allied Health member rate for the duration of their training.
Allied Health Member 
Health professionals or non-medical professionals with qualifications relevant to COSA's vision and mission. e.g. nurses, pharmacists, psycho-oncologists, exercise physiologists and public health specialists etc.
2022 Fees: 1 year $145
Members of the following affiliate or associate organisations are eligible for a discounted membership rate: AGITG, ALLG, ALTG, ANZCHOG, ANZGOG, ANZHNCS,  ASANZ, ANZUP, BCT, Bloomhill Cancer Care, CNSA, COGNO, DAA, FRO, HGSA, MASC Trials, MOGA, OSWANZ, OzMRS, CST, PoCoG, PC4, RCPA, TROG
Affiliated/Associated Medical Member 2022 Fees: 1 year $220
Affiliated/Associated Allied Heath Member 2022 Fees: 1 year $130
Student Members 
A person who is undertaking full time undergraduate or post-graduate studies with a stream of cancer care in an Australian Institution is eligible as a student member. Documented evidence of their status is required upon application annually and membership is subject to Board approval.
2022 Fee: $0
Retiree Members 
A person who has retired from their professional employment, who has held COSA membership for 10 years prior to retirement, and who has a continued personal interest in cancer care is eligible as a retiree member, subject to Board approval.
2022 Fee: $70 per year
Honorary Members 
A person who has made significant and sustained contributions to COSA or to cancer care in general is eligible for admission as an honorary member. This membership category is offered to past Presidents of COSA and nominees and must be approved be the COSA Board.
2022 Fee: $0
Affiliated and Associated Organisations
Affiliated and Associated Organisations include not for profit companies, institutions or organisations that have a similar vision to COSA. A full list of current member organisations can be found here. If your organisation is interested in becoming an Affiliated or Associated member of COSA please contact cosa@cancer.org.au.
Join COSA now.

Asia Pacific Journal of Clinical Oncology
Members have free online access.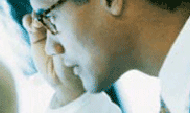 Cancer Forum
Read the latest issue online at: