COSA consists of over 1,000 individual members who are doctors, nurses, allied health professionals and scientists working in cancer care throughout Australia.
COSA Board
The COSA Board is responsible for COSA business, finance and strategic direction. The Board receives advice from COSA Council on matters relating to COSA strategy, programs, projects and other activities. Read more...
COSA Council
COSA Council represents all COSA Members, COSA Groups and Affiliated Organisations. Read more...
COSA Staff
The CEO, an Executive Assistant and a number of Project Managers support the management and membership needs of COSA. Read more...
COSA Groups
COSA members with a common interest in a discipline, disease type or area of need form groups to discuss issues and develop solutions to shared problems in cancer care. COSA Council approves the formation of each group providing it aligns with the interests and objectives of COSA and there are at least 30 interested members.
To avoid duplication between the activities of a COSA Group and an affiliated organisation, the affiliated organisation may assume the role of the COSA Group.
Each COSA Group has agreed objectives, an Executive Committee voted by the Group membership and terms of reference. The Group Chair sits on COSA Council during their elected term. Groups hold an annual general meeting (often at the COSA Annual Scientific Meeting) and submit to COSA Council an annual plan of their activities each year. Read more...
Member Organisations
Organisations affiliated or associated with COSA are not for profit companies, institutions or organisations that have similar interests to COSA. Read more...
Partners
COSA provides medical and scientific advice to Cancer Council Australia, Australia's peak non-government organisation for cancer control.

Consumer participation
COSA welcomes the involvement and values the input of cancer consumers in all its activities, and recruits consumers as required to provide advice on specific projects. COSA does not form partnerships with specific consumer organisations but relies on its networks to identify consumers with the knowledge and experience relevant to the project.

Asia Pacific Journal of Clinical Oncology
Members have free online access.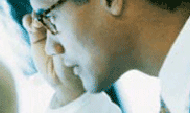 Cancer Forum
Read the latest issue online at: