COSA is a company limited by guarantee governed by the COSA Board. The Board is advised by COSA Council which represents all COSA Members, COSA Groups and Affiliated Organisations.
Read the Board Charter (pdf), as approved August 2019.
Read the COSA Constitution (pdf), approved by COSA members at the 2019 COSA Annual General Meeting. 
Please note this document includes Schedule 1 to the COSA Constitution - COSA Membership Categories and COSA Groups
Read the 2019-2024 COSA Strategic Plan (pdf) developed by the COSA Board, effective 1 July 2019.

Asia Pacific Journal of Clinical Oncology
Members have free online access.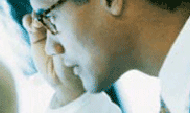 Cancer Forum
Read the latest issue online at: