The Clinical Oncology Society of Australia (COSA) is the peak national body representing health professionals from all disciplines whose work involves the care of cancer patients.
Vision
All Australians receive quality multidisciplinary cancer care from supported and informed health professionals who work in a multidisciplinary manner.
Mission
Provide COSA members with the opportunity to improve cancer care and control in Australia through multidisciplinary and interdisciplinary collaboration.
COSA achieves this by
supporting the professional and educational needs of cancer health professionals
enhancing cancer care and control through network development
advocating for improvements in cancer care and control
facilitating research across the spectrum of cancer 

Asia Pacific Journal of Clinical Oncology
Members have free online access.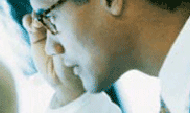 Cancer Forum
Read the latest issue online at: