Cancer Forum
Cancer Forum is Australia's leading journal for multidisciplinary health professionals working in cancer. Published in March, July and November each year each issue of Cancer Forum features:
an in-depth forum on key aspects of cancer treatment and control
articles, research reports and cancer news
reviews of the latest cancer publications
a guide to national and international cancer meetings
Asia-Pacific Journal of Clinical Oncology (APJCO)
APJCO is a multidisciplinary journal of oncology that aims to facilitate collaboration and the exchange of information regarding cancer treatment and care in the Asia Pacific region. Online access is free for COSA members.

Asia Pacific Journal of Clinical Oncology
Members have free online access.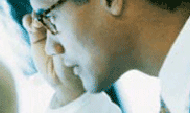 Cancer Forum
Read the latest issue online at: