COSA produces guidelines to inform clinical practice on a wiki-based platform, provided by Cancer Council Australia. COSA members update these guidelines online as new evidence becomes available, informing clinical practice according to the best and most recent scientific evidence available. 
Adolescent & Young Adult (AYA)

Cancer Pharmacists
Neuroendocrine Tumours (NETs)
Nutrition
Regional and Rural

Asia Pacific Journal of Clinical Oncology
Members have free online access.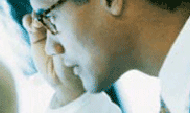 Cancer Forum
Read the latest issue online at: