This page provides links to resources produced by other organisations and endorsed by COSA.
Preventing Australians from slipping through the NET: The first National Action Plan for Neuroendocrine Tumours (NETs) 2022-2027 (published November 2021)
NeuroEndocrine Cancer Australia's National Action Plan has been developed in collaboration with key stakeholders, patients, the consumer advisory group, Centres of Excellence and leading Healthcare Specialists across Australia to develop a clear strategy for better neuroendocrine cancer education, treatment and support.
Medical Oncology Group of Australia Position Statement on COVID-19 vaccination in patients with solid tumours (version 9 published 17 October 2021)
This position statement has been developed for cancer clinicians and other healthcare professionals caring for people with cancer. The COVID-19 pandemic is constantly evolving and the position statement may be updated with emergence of new evidence. Clinicians should remain cognisant that data is rapidly changing around current vaccines and newer agents, both in terms of positive and negative effects. This statement has been endorsed by COSA.
Hepatocellular carcinoma (HCC) Consensus Statement (published December 2020)
This consensus statement is applicable to specialists, general medical practitioners, nurses, health coordinators and administrators involved in the care of adult patients with hepatocellular carcinoma (HCC). The Australian recommendations for the management of hepatocellular carcinoma were produced by the Gastroenterological Society of Australia (GESA) and developed by more than sixty expert clinicians with the principle aim of improving the standard of care provided to patients suffering with this condition in Australia. The recommendations have been endorsed by COSA and other organisations listed on the website.
Segelov, E, et al, Practical considerations for treating cancer patients in the COVID-19 pandemic, JCO Oncology (published 1 August 2020)
"A diverse group of medical oncologists met to formulate detailed practical advice on systemic anticancer treatments during this crisis. In the context of broad principles, issues including risks of treatment, principles of prioritizing resources, treatment of elderly patients, and psychosocial impact are discussed."
Weinkove, R, et al, Managing haematology and oncology patients during the COVID-19 pandemic: interim consensus guidance, Medical Journal of Australia (published online 1 June 2020)
"Patients with cancer may have compromised immunity due to their malignancy and/or treatment, and may be at elevated risk of severe COVID‐19. Community transmission of COVID‐19 could overwhelm health care services, compromising delivery of cancer care. This interim consensus guidance provides advice for clinicians managing patients with cancer during the pandemic."
Standard for Informed Financial Consent (published 2019, reviewed April 2020)
The Standard for Informed Financial Consent guides health professionals and practices to discuss the risks and benefits of treatment to include cost. The Standard was developed by Breast Cancer Network Australia, Cancer Council Australia, CanTeen and Prostate Cancer Foundation of Australia as a key component of delivering quality care. COSA along with other organisations listed on page 11 endorse the Standard for Informed Financial Consent.
The Australian Digital Health in Cancer Care Roadmap (published November 2019)
This Roadmap is intended to identify priorities for the development, implementation and use of digital health technologies in cancer care in Australia so that health systems can respond to priority needs identified that reflect best evidence and consumer and other stakeholder input. The Roadmap has been endorsed by COSA and other organisations listed on page 2.

Asia Pacific Journal of Clinical Oncology
Members have free online access.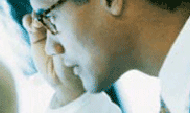 Cancer Forum
Read the latest issue online at: