"COSA connects me with like-minded colleagues who share the same passion to improve outcomes for cancer survivors."
Professor Ray Chan
Professor of Cancer Nursing, Metro South Health and Queensland University of Technology 
Member, Cancer Care Coordination, Psycho-Oncology and Survivorship Groups
---
"COSA is the leading organisation in Australia to bring a multidisciplinary perspective to cancer across the whole continuum of care. Being a member helps create new networks with a wide range of people working on cancer care and control and allows you to contribute to important initiatives to improve practice and policy."
Professor Jon Emery
Research & Education Lead, Primary Care Integration and Academic Lead, Victorian Comprehensive Cancer Centre and Director of PC4
Member, Urologic Oncology Group
---
"As an allied health professional, being involved as a COSA member has provided me with excellent opportunities for professional development, networking and collaboration with the widest range of multidisciplinary cancer health experts in Australia."
Merran Findlay
Oncology Specialist Dietitian, Royal Prince Alfred Hospital
Member, Nutrition Group
---
"COSA is a connection to an interdisciplinary association focused on expanding knowledge and integrating expertise across the cancer care continuum. It very much supports a culture of inclusion to inform and promote best patient outcomes."
Sam Gibson
Oncology Nurse Practitioner, Western Oncology
Member, Gynaecological Oncology, Melanoma & Skin Cancer and Palliative Care Groups
---
"COSA provides a rich environment for cross-disciplinary dialogue and collaborations between researchers and practitioners across Australia, ensuring we address the really critical questions to improve cancer control and support. For early career researchers, the ASM facilitates acquaintances and co-presenters becoming friends and future collaborators."
Professor Afaf Girgis AM
Director, Psycho-oncology Research Group
Ingham Institute for Applied Medical Research
Member, Psycho-Oncology and Survivorship Groups
---
"COSA is the only organisation where I can meet and discuss with all health professionals the issues that concern my patients. COSA has a global advocacy role and impact that is significant and effective. I feel I make a real difference to cancer care by being a member."
Professor David Goldstein
Senior Staff Specialist, Prince of Wales Hospital
Past President, COSA
Member, Rare Cancers, Survivorship and Developing Nations Groups
---
"COSA membership connects me to other clinicians and researchers working in the cancer space and keeps me up to date with the latest research, issues and resources in supporting people with cancer. The membership is invaluable to my work."
Dr Nicole Kiss
Senior Lecturer, Deakin University
Chair, Nutrition Group; Member, Lung Cancer and Survivorship Groups 
---
"Many professional organisations are conservative and inward-looking. COSA is progressive, innovative and engaged. If you want to change the world of cancer, COSA is the place to be."
Professor Bogda Koczwara AM 
Director, Flinders Centre for Innovation in Cancer
Past President, COSA
Member, Integrative Oncology, Psycho-oncology and Survivorship Groups
---
"For me, being a member of COSA is about having a place where I can lend my voice to an influential multidisciplinary community committed to excellent and equitable cancer care and treatment."
Professor Mei Krishnasamy 
Chair, Cancer Nursing, School of Medicine, Dentistry and Health Sciences, University of Melbourne
Past President, COSA
Member, Exercise & Cancer, Geriatric Oncology and Survivorship Groups
---
"COSA is a unique organisation because it is all about cancer care, and is fundamentally multidisciplinary. As a voluntary and not-for-profit organisation, COSA has credibility that allows it to engage with professional groups, national organisations and governments to help shape the cancer agenda. COSA meetings and activities have allowed me to meet and get to know many committed and talented people from the range of health disciplines who share my passion for looking after people with cancer." 
Professor Bruce Mann
Director of Breast Tumour Stream, Victorian Comprehensive Cancer Centre 
Professor of Surgery, The University of Melbourne
Past President, COSA
Member, Breast Cancer, Surgical Oncology and Survivorship Groups
---
"As a nurse consultant and nurse researcher my COSA membership is invaluable. COSA helps me keep up to date with the latest research, innovations in clinical practice and provides opportunities for networking. The range of specialist groups allows you to engage more thoroughly with a particular discipline, disease or area of interest. This is one membership I never let lapse."
Dr Donna Milne 
Melanoma Nurse Consultant & Clinical Nurse Researcher, Peter MacCallum Cancer Centre
Member, Exercise & Cancer, Melanoma & Skin and Psycho-oncology Groups
---
"I joined COSA as a trainee in order to be able to interact with and learn from the wide multidisciplinary organisation which is COSA and I have benefited greatly from this. The website provides a unique opportunity to network with like minded groups and be kept updated with the Australian oncology scene."
Professor Ian Olver AM
Professorial Research Fellow, School of Psychology, Faculty of Health and Medical Sciences
University of Adelaide 
Member, Integrative Oncology, Developing Nations and Psycho-oncology Rural Groups
---
"COSA is a uniquely placed cancer organisation within Australia. Membership of COSA provides the platform to shape and drive important cancer care issues and agendas amongst clinicians, policy makers and key stakeholders. There is no other organisation like it."
Professor Sandro Porceddu
Professor of Medicine, University of Queensland
Director of Radiation Oncology Research, Princess Alexandra Hospital, Brisbane
Past President, COSA
---
"I find COSA membership to be of great value to me as a cancer health professional as it allows me access to a huge community of like minded colleagues, not only in cancer pharmacy, but also other health care professionals too. I also really appreciate the reduced registration rates for attending both cancer pharmacy courses and the Annual Scientific Meeting."
Michael Powell
Pharmacist Advanced – Cancer and Blood Disorders, Gold Coast Health
Member, Cancer Pharmacists and Geriatric Oncology Groups
---
"COSA provides a platform for advocacy for system reforms to improve the safety and quality of health care. Mainly because of COSA, the Regional and Rural Group was able to drive the development and implementation of the tele-trial model to enhance regional access to clinical trials."
Professor Sabe Sabesan
Director of Medical Oncology, Townsville Cancer Centre
Member, Regional and Rural Group
Co-Chair, Implementation of the Australasian Tele-Trial Model
---
"In 1989 I commenced work in the field of cancer pharmacy practice, and quickly after that I joined COSA. I joined COSA to be a part of Australia's national multidisciplinary cancer care organisation.  COSA has given me opportunity to further my knowledge in cancer practice through educational activities and seminars specific to my needs. COSA has also allowed me to shape cancer pharmacy practice through the preparation of clinical practice guidelines. Being a member of COSA is not only an opportunity to be part of Australia's leading cancer society, but it has also allowed me to gain both professional relationships and lifelong friendships over 30 years. I would encourage anyone with an interest in cancer care to become a member of COSA."
Mr Jim Siderov AM
Cancer Pharmacist, Austin Health
Member, Cancer Pharmacists Group

---
"There is no doubt that COSA has been able to coordinate many of the important players from across the cancer disciplines. By working together much has been achieved. The example par excellence is the COSA regional and rural services mapping report, which became the basis for advocacy and government action on regional cancer centres. COSA enabled a major policy change that will positively impact on our communities for decades to come."
Dr Craig Underhill
Clinical Director of Oncology Services, Albury Wodonga Health
Clinical Director of Hume Regional Integrated Cancer Services and Regional Oncology Lead, VCCC
Member, Regional and Rural Group 
---
"I have been a COSA member for over 20 years. COSA membership helps me to keep up to date on the latest developments in cancer care and provides me with many opportunities to network and learn from my colleagues across a range of disciplines. My membership of COSA plays a key role in my ongoing professional development as a cancer care professional."
Distinguished Professor Patsy Yates AM
Executive Dean, Faculty of Health, Queensland University of Technology
Chair, Cancer Care Coordination Group; Member, Psycho-Oncology and Survivorship Groups
---
"The Clinical Oncology Society of Australia represents the broad range of cancer professional groups with the aim to help improve cancer control in this country. As an organisation, it has achieved much over the past three decades and in so doing, has matured a great deal as members seek and address the many and often complex issues that patients, clinicians and researchers across Australia must grapple with to improve outcomes. From research to patient care, from epidemiology to molecular genetics, health services to palliative care, there is much being done under the auspices of COSA, which plays an invaluable role in helping reduce the burden of cancer in our community."
Professor John R Zalcberg OAM
Head of the Cancer Research Program, NHMRC (MRFF) Practitioner Fellow in the School of Public Health and Preventive Medicine, Monash University
Past President, COSA
Co-Chair, Implementation of the Australasian Tele-Trial Model
Join COSA now.

Asia Pacific Journal of Clinical Oncology
Members have free online access.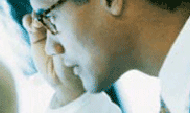 Cancer Forum
Read the latest issue online at: