We launched this website in July 2013 and changed membership renewals from calendar to financial year. Membership is now valid from 1 July to 30 June each year. Members joining before 30 March join for that current year and members joining after 1 April, join for the next year.
If you have not renewed your membership since June 2013 there are some important steps you must follow to renew which will give you access to the members' only pages.
Please note you will no longer be able to use your email address as a username nor your old password due to data-encryption.
How to Renew…
To renew your membership if you haven't done so since June 2013, you'll need to reset your username and password first. You can do this by clicking on the ? Forgot Your Password icon in the top right hand corner of the home page and entering your email address when prompted. You will then receive a link via email to reset your username and password.  
Once you've reset your username and password, you'll be able to login via the USERNAME and PASSWORD boxes, also in the top right hand corner of the home page.
When you log in, you will be automatically redirected to the renewals page.
Please update your contact details, subscription preferences and enter your payment details (Mastercard and Visa only).
If you are a member of one of our Affiliated Organisations you can select the discounted rate.
Once you've completed your renewal, you'll receive a tax invoice via email.
If you experience any difficulties please contact the COSA Secretariat on 02 8063 4100 or via cosa@cancer.org.au.
General Website Queries
Should you require any assistance with the COSA website including resetting your username and/or password, please do not hesitate to contact us on 02 8063 4100 or via cosa@cosa.org.au.

Asia Pacific Journal of Clinical Oncology
Members have free online access.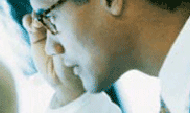 Cancer Forum
Read the latest issue online at: