COSA membership is for a financial year. Membership is currently closed and will re-open on the 1 April 2017.
If you wish to join COSA to receive the member rate for the CPG Foundation course in May please contact fran.doughton@cancer.org.au.
Should you have a general query regarding COSA membership please email cosa@cancer.org.au.

Asia Pacific Journal of Clinical Oncology
Members have free online access.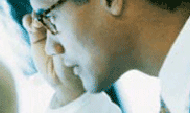 Cancer Forum
Read the latest issue online at: