COSA is the peak national body representing health professionals from all disciplines whose work involves the care of cancer patients. The benefits of membership are both professional and financial.
Professional Benefits
access to professional and educational programs for cancer health professionals
the opportunity to join networks focussed on enhancing cancer care and control
access to recorded ASM presentations 
access to members' only information, forums and publications on the COSA website
greater impact when advocating for improvements in cancer care and control
the development of programs that facilitate research across the spectrum of cancer
COSA's official newsletter, the Marryalyan emailed twice a year
"Cancer in the News" daily email
Financial Benefits
discount registration at COSA's Annual Scientific Meeting and other events
free online access to the Asia Pacific Journal of Clinical Oncology and a print copy of the journal four times a year
access to the Natural Medicines Comprehensive Database providing members with unbiased, scientific clinical information on complementary, alternative, and integrative therapies
25% discount on all Wiley Blackwell publications
Join COSA now.

Asia Pacific Journal of Clinical Oncology
Members have free online access.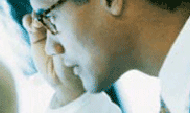 Cancer Forum
Read the latest issue online at: