We invite health professionals from all disciplines whose work involves the care of cancer patients to join COSA.
COSA's mission is to improve cancer care and control through collaboration by
supporting the professional and educational needs of cancer health professionals
enhancing cancer care and control through network development
advocating for improvements in cancer care and control
facilitating research across the spectrum of cancer
COSA membership includes a wide range of professional and financial benefits. 
"COSA is the only organisation where I can meet and discuss with all health professionals the issues that concern my patients.  COSA has a global advocacy role and impact that is significant and effective.  I feel I make a real difference to cancer care by being a member."
Prof David Goldstein
Senior Staff Specialist, Prince of Wales Hospital

Read more comments from COSA members on the testimonials page.
Find out more about COSA membership or join COSA now.

Asia Pacific Journal of Clinical Oncology
Members have free online access.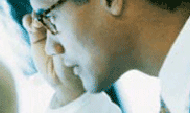 Cancer Forum
Read the latest issue online at: