Survivorship Group
The Executive Committee of COSA's Survivorship Group is calling for expressions of interest from an early-career researcher to take a coordination and leading role in a research study that aims to establish research priorities in cancer survivorship within Australia.
The successful applicant will receive mentorship, guidance and support from the Executive Committee, which comprises internationally renowned, senior clinicians and researchers in cancer survivorship. The time commitment for this project is 4-8 hours a week for approximately 6 months. This role is voluntary in nature and will not receive financial reimbursement. If successful and not already a COSA member, the applicant would be expected to join COSA and become a member of the Survivorship Group.
 
Depending on final contribution, the successful applicant will:
act as the first author of a peer reviewed manuscript resulted from this work
be supported to present this work at the COSA ASM in 2021
be encouraged to present the work at other meetings and conferences
receive a certificate of acknowledgement
We anticipate the study will be a Delphi design. Output may be similar to a Canadian research prioritisation study.
Please send your expression of interest to cosa@cancer.org.au by Tuesday 9 June 2020 and provide your current CV and a statement outlining your experience and why you are interested in this role.
 
For more information please feel free to contact me on Michael.Jefford@petermac.org
 
Prof Michael Jefford
Chair, COSA Survivorship Group

Asia Pacific Journal of Clinical Oncology
Members have free online access.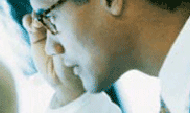 Cancer Forum
Read the latest issue online at: