Nominations are NOW OPEN for the 2020 Tom Reeve Award for Outstanding Contributions to Cancer Care.
About the Award
The Tom Reeve Award  for Outstanding Contributions to Cancer Care, offered annually by COSA, formally recognises a national leader who has made significant contributions to cancer care.
To be eligible nominees must:
have made significant contributions to cancer care through research, clinical leadership and/or community service
have made substantial contributions over a relatively long period of time
be nominated by a COSA member and have support from a member of COSA Council
be an Australian resident
Each nomination should include:
an explanation of the nominee's work in the area of cancer control or research
an evaluation of the accomplishments of the nominee 
letters of reference from two individuals from outside the nominees' institution (where applicable). These letters should contain a critical appraisal of the nominee's work
The successful nominee will be presented with a Gold Marryalyan. Pending the lifting of COVID-19 restrictions, this may occur at the COSA ASM in Brisbane in November at which he/she will be invited to deliver an address highlighting appropriate aspects of their area of professional interest.
Nominations and supporting documentation should be sent to cosa@cancer.org.au 
Nominations close: COB Monday 20 July 2020
Previous Award Recipients
2019

Professor Ian Olver AM
Professor, Translational Cancer Research, Director, Sansom Institute for Health Research
Dean, Research Strategy, Division of Health Sciences, University of South Australia

2018

Professor Grant McArthur 
Executive Director, Victoiran Comprehensive Cancer Centre

2017

Emeritus Professor William McCarthy AM

2016

Professor Fran Boyle AM 
Medical Oncologist, North Sydney's Mater Hospital
Director of the Patricia Ritchie Centre for Cancer Care and Research
Professor of Medical Oncology, University of Sydney 

2015

Professor David Currow
Professor, Palliative and Supportive Services, Flinders University
Chief Cancer Officer, New South Wales
Chief Executive Officer, Cancer Institute of New South Wales

2014

Professor John Zalcberg OAM
Professor of Cancer Research
School of Public Health and Preventative Medicine
Faculty of Medicine, Nursing and Health Sciences, Monash University

2013

Professor Ian Frazer AC
Chief Executive Officer and Director of Research, Translational Research Institute

2012

Professor David Ball AO
Chair of Lung Cancer Service, Peter MacCallum Cancer Centre

2011

Professor Phyllis Butow AM
Director of the Medical Psychology Research Unit, The University of Sydney

2010

Professor John Forbes AM
Professor of Surgical Oncology, University of Newcastle

2009

Distinguished Professor Patsy Yates AM
Director of Research, School of Nursing and Midwifery, Queensland University of Technology

2008

Professor Lester Peters AM
Professor of Radiology, University or Melbourne

2007

Professor Martin Tattersall AO
Professor of Cancer Medicine, The University of Sydney

2006

Professor Alan Coates AM
Chief Executive Officer, Cancer Council Australia

2005

Emeritus Professor Tom Reeve AC CBE
Executive Officer, the Australian Cancer Network
About Tom Reeve
Professor Tom Reeve AC CBE is Emeritus Professor in Surgery of the University of Sydney where he graduated in 1947. After working in Sydney and Queensland, he trained in General and Thoracic Surgery at Albany Medical College, New York. In 1958, the American Board of Surgery certified Professor Reeve and he became a Fellow of the Royal Australasian College of Surgeons in 1967. He was Chairman of Surgery at The University of Sydney from 1982-1988 and chaired the Northern Sydney Health Area from 1988-1996.
On retirement, Professor Reeve became President of the Royal Australasian College of Surgeons and Executive Officer of the Australian Cancer Network. In this role, Professor Reeve was involved in the development of Clinical Guidelines for the Management of Early Breast Cancer, the first evidence-based cancer management guidelines produced in Australia 

Asia Pacific Journal of Clinical Oncology
Members have free online access.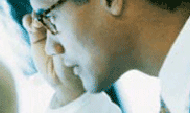 Cancer Forum
Read the latest issue online at: