COGNO is pleased to call for applications for the MSD Hubert Stuerzl Memorial Educational Award 2017.
 
The purpose of this award is to encourage education and training in the field of Neuro-Oncology and will provide up to $15,000 for the successful recipient to:
Attend an international Neuro-Oncology scientific meeting
Undertake a Neuro-Oncology Preceptorship during 2017-2018.
The Award is open to applications from individuals with a clear interest in the field of Neuro-Oncology and includes:
Advanced Trainees in Medical Oncology, Neurology, Radiation Oncology, Neurosurgery, Pathology or Radiology
Medical Oncologists, Neurologists, Radiation Oncologists, Neurosurgeons, Pathologists or Radiologists of no more than 5 years standing who are enrolled in full-time post-graduate research (PhD or MD)
Further details regarding the eligibility criteria, application requirements and selection criteria are available on the COGNO website (http://www.cogno.org.au/) and flyer (pdf, 200kb).

Closing Date for Applications: Friday 2 June 2017. Applications should be sent by email to cogno@cogno.org.au.

Asia Pacific Journal of Clinical Oncology
Members have free online access.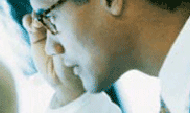 Cancer Forum
Read the latest issue online at: