The Luminous Award Australia recognises outstanding journalism in the field of oncology. Hosted by COSA, the Award honours journalists who serve their audience by providing responsible, accurate and timely information on advances in cancer prevention, research, treatment and patient support. The Luminous Award Australia offers a cash prize of $5,000 in each of categories:
Best Cancer Related Feature - Print
Best Cancer Related Feature - Broadcast
Unfortunately the Luminous Award is not being awarded in 2015

Asia Pacific Journal of Clinical Oncology
Members have free online access.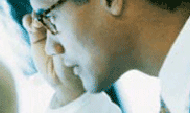 Cancer Forum
Read the latest issue online at: