Thank you for the opportunity to address you all today. Firstly I pay my respects to Ashleigh Moore's family. Survivorship is a topic which Ashleigh embraced. I have thought a lot about this talk. It will not be a dissertation on Statistics 101 - nor is it a lengthy critique of Bryce Courtney's – the Power of One! It is more a meditation on what Ashleigh might have wanted us to consider. I want to talk about just how cancer patients survive. Is it an internal strength – is it the love or bond of a special person - is it, faith, or belief. Is it a drive to beat the odds, and re-write statistics? It is a difficult question – and it is a difficult answer.  
People Affected by Cancer are unique. What we do know is that the more information and more evidence we have can and does lead to better patient outcomes. Many of us here today may be regarded as a cancer statistic. You would all be aware of the saying by Benjamin Disraeli and popularised by Mark Twain – there are lies, damn lies and statistics? But some statistics don't lie – and here are some real doosies!!!
In Australia in 2016:
130,466 cancer diagnoses
46,860 deaths
Of these 'People Affected by Cancer' 68% will survive 5+ years
And consider this, by age 85, 50% of males and 33% of females may have contracted some form of cancer.
And the final doosie - there are four hundred thousand people in Australia living with a cancer. Just imagine the well of knowledge that such a large cohort holds – something I might come back to later.
I am one of the 400k. On 3rd December 1999 - my name was entered in the NSW Cancer Registry, a CML diagnosis: on 31st May 2001 in cytogenic remission – again this information is recorded – somewhere, on 2nd March 2006 an even bigger statistic for me and the system, 5 year survival!!  
Something magical seems to happen at the point where one goes from four years and 364 days to five years and one day.  All the data on survival are given in terms of five-year life expectancy, people are monitored for five years, yet there are a large number of people who are living beyond the five-year square. I am part of that cohort.
This is important as the PBAC in its deliberations re new PBS approvals often uses the 5 year survival as it marker!! So it is significant!!
In researching for today, I found a graph from National Cancer Institute data which gives the increase in five-year survival as an average annual change between 1975 and 2007.  It is easy to see that for childhood malignancies there has been about 1.5% per year increase in five-year survival.  For those diagnosed in their 60's and 70's there has been an even greater increase. It is not so good for those in the 25 – 40 age groups where things if anything have gone backwards.  Nevertheless the five-year survival is important – what happens after that? And how can we use statistics to better our performance.
The road to survivorship begins at diagnosis. To have the best chance of survival, the patient needs quality treatment of course – but we also need: -
Information
Support
Education
Every patient has the right to know everything about their cancer, proposed treatments and possible side/after effects. The statistics that relate to their GROUP survival rate balanced against individual health/age criteria. A two way flow between patient and treating team – or reflective listening. Data on the physical, psychosocial, spiritual and economic environment – facilitated by a care co-ordinator. And we have a right to our own fears.
Interaction with trained survivors – one on one or through support groups (good for some but not others – me in the latter category) and timely and accurate feedback to any questions. 
The public still has a much distorted view on cancer; its treatments and side effects. The media only want good news about new treatments, miracle cures and fighting kids – "There are no ratings in stories about problems of cancer survivors". No one wants to hear about incontinence and lymphedema! Cancer data/statistics do not reflect quality of life issues and are of little public interest.
So - Where to from here?
Many cancer survivors feel confused, lost and isolated when treatment ends. We are expected to "get back to normal – smell the roses". For most this is the new "normal"; but it can be a thorny climb up to reach that rose!
And so our Issues
For many there are physical issues. Studies report that:
66% of survivors will have some type of physical health condition 30 years post cancer diagnosis.
Survivors are significantly more likely to report adverse general health, activity limitations and functional impairment compared with siblings.
10 – 15% of childhood cancer survivors will have second malignancies as adults
For many there will be ongoing mental health issues:
Australia's Clinical practice guidelines for the psychosocial care of adults with cancer (NBCC & NCCI, 2003), (and here I must acknowledge the impact that Norman Thompson, an Adelaide boy and prostate cancer survivor had on the outcome – a consumer member of the Committee) reports that up to 66% of people with cancer experience long-term psychological distress: up to 30% experience clinically significant anxiety problems, 20% -35% experience clinical depression.
Economic costs of having cancer in the US –indicate that the patient can face costs of up to $7,000 per month. Figures in Australia are comparable. (But thank goodness for Medicare which coincidentally turned 33 on Wednesday)
In my case, cancer over the intervening period has cost my wife and me an estimated $500k. When I talked to a mentor about this he said use the term ½ Million, that resonates more with people – it seems much worse than 500K!! But I know of a number of people affected by cancer who have lost even more!!
Another study reported that 14% of patients who either worked during treatment or returned to work in the year following treatment had left work for cancer related reasons 4 years following treatment. Inside the magic 5 years!
However we are here to focus on survivorship which must be assessed as a psycho-social issue.
These can be variously summarised and all categories always have some overlap, but we see them as:
Issues of self – meaning and identity
Issues in relations to others – stigma
Fear of recurrence
Awareness of mortality
Long term side effects of treatment
Coping strategies and
Regaining control
A patient confronted with cancer is on a long journey. This journey involves a story of negotiation and participation, an individual with an identity, becomes a patient, often de-identified, who must find their way back to being an individual.  The change may be significant or subtle. And so the narrative, the person's story, charts the negotiation and re-negotiation of meaning.  
As an 18 year survivor of Leukaemia, I too experienced these identity thoughts. In fact 35% of all cancer patients experience the same. But I can assure you time is a healer – but often less so for partners/carers. Many people experience change in their relationships as survivors of cancer.  Issues of rejection, misunderstandings in the community – to many it signifies death, dying and fear, yet here you are alive and well. Sometimes it is just misunderstanding of others.
Susan Sontag in Illness as Metaphor has written, "Illness is the night side of life, a more onerous citizenship.   Everyone who is born holds dual citizenship, in the kingdom of the well and the kingdom of the sick.  Although we all prefer to use only the good passport, sooner or later each of us is obliged, at least for a spell, to identify ourselves as citizens of that other place"
As survivors we have used that second passport and travelled extensively in that other kingdom - and the reactions of people to us as travellers can be varied. Even more statistics tell us that we require support. An ex-friend said to me – you've had your transplant, get over it? I asked him any ideas? – silence and we parted!
The issue of increased awareness of mortality has been noted by others.    Whilst we all know that we will die, the cancer experience makes that knowledge more vivid and proximal.  In dealing with issues of mortality the survivor is seeking meaning and undertaking a self-review of their life and its outcomes.  Others may find this confronting and so turn away.
A well-known academic and colleague who has cancer is more concerned about the potential for his creativity being cut short –
As a writer and thinker I began to feel my days of writing and thinking might be cut short.
I felt like I'd been robbed of my old age.  This robbery had the deepest and gravest impact on my dreams and my ability to plan for the long term.  I became especially committed to Carpe Diem.
Anecdotally I think there are a number of cancer survivors who share this and attribute to their treatment things that others attribute to advancing years.   An example may be the use of the term 'chemo brain' by cancer survivors when they may have what others call a 'seniors moment'.
Some time ago my clinician commented that I seemed to be coping – my response was "I am not coping – but I am managing".   There is a subtle difference, coping is important for psychological wellbeing.  Most coping studies, concentrate on the immediate post diagnosis and treatment phases of the cancer journey.  But survivors for the most part have had to take back control and develop means of navigating their journey, one that has to include issues of meaning and identity, the practical issues of dealing with side effects and relationship issues. 
Research is needed into coping strategies and we are more likely to get this information by listening to people and their story – this is the narrative that provides the best evidence.
So in conclusion we do need ongoing studies:
There is a literature on cancer survivor issues, but much of it focuses on the physical, health and economic issues.
Most of the issues people cope with are social, emotional and psychological.
There are papers that explore this-
Whilst others have explored issues such as coping strategies, they encompass those of self, meaning and identity. – Is this enough?
It should be possible to have a well-designed study of Australian cancer survivors that considers all these issues.   This could either be a longitudinal study of a cohort from diagnosis onwards, or a study selecting people who were diagnosed and treated at some time in the past.
This may have begun – as a long term CML survivor, transplant patients have the same problems, and NSW now has a long term follow up BMTLTFU – this data will provide a vehicle to assist them long term. It took one person, one statistic to make it happen! It was a bit like water on the rock, drip, drip, drip but the noise was loud enough to encourage people to make a difference.
Imagine the noise 400K people could make.
But the research horizon is not all bad and I would like to publicly acknowledge the wonderful work of:
Professor Phyllis Butow
Professor Jane Turner
Professor Afaf Girgis 
Dr Haryana Dillon
Their research and patient engagement has made a difference indeed!
In conclusion I am reminded of a quote (slightly amended) from the author J. Neven-Pugh
"My biggest hope for this continued work is that it will help others to remember the sacrifices made by people (affected by cancer), and even more so to remember that the men, women, and children were not just statistics: they are people just like we are, survivors with the same hopes, dreams, and very imminent fears."
Thank you

Asia Pacific Journal of Clinical Oncology
Members have free online access.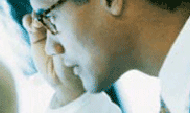 Cancer Forum
Read the latest issue online at: