The COSA Annual Scientific Meeting (ASM) is Australia's premier cancer meeting, held over three days each year, usually in November. The ASM is a multidisciplinary meeting, inviting participation from doctors, nurses, allied health professionals and scientists working in cancer care nationally and internationally. A different state hosts the ASM each year, with a specific theme and focus on a cancer type.  
2018 Annual Scientific Meeting
Tuesday 13 - Thursday 15 November 2018
Perth Convention & Exhibition Centre
Perth, WA
Themes: Mesothelioma and Gastro-intestinal cancers 
Sub-themes: Technology and genomics
For more information please visit the 2018 COSA ASM website
Future Annual Scientific Meetings
12 - 14 November 2019
Adelaide Convention Centre, SA
Past Annual Scientific Meetings
Click here for more information and video presentations from previous ASM's 

Asia Pacific Journal of Clinical Oncology
Members have free online access.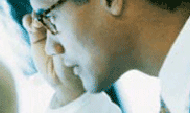 Cancer Forum
Read the latest issue online at: