11 October 1966 to 18 November 2017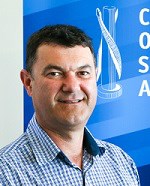 In every community, there are some rare individuals who stand out for their unassuming, non-egotistical, dedicated contribution to the betterment of outcomes. Paul Katris was one of them. Paul was a most beloved member of the cancer community, who died suddenly and unexpectedly, on Saturday 18 November 2017.
Paul was the Executive Officer of the Western Australian Clinical Oncology Group (WACOG) for the past 21 years, and the Editor of Cancer Matters, WACOG's newsletter since it was launched in 2007. In those roles, he was a tireless advocate for health professional education and cancer control, always looking for opportunities to provide training and resources to health professionals and support group leaders working in Oncology.

Paul was also the Registrar for the WA Cancer Clinical Trials Registry, an online register listing cancer clinical trials open in Western Australian hospitals for the public. He was the Chair of the Complementary and Integrative Therapies Group of the Clinical Oncology Society of Australia (COSA), and in this capacity a long standing member of COSA Council – a role he held in high esteem. Paul was a member of the organising committee for the 2018 COSA Annual Scientific Meeting to be held in Perth – he was very much looking forward to the conference returning to his home state, and was very excited about what was already planned.

Paul cared deeply about the wellbeing of people with cancer, and sought to build bridges between patients using complementary and integrative therapies and health professionals, by summarising the evidence and developing the COSA position statement on the use of these therapies to guide clinical practice.

Paul originally trained in Psychology, and became a Registered Organisational Psychologist in recent years. His academic interests included nausea and vomiting in cancer patients, cancer patients' unmet needs, particularly in rural and regional patients, and skin cancer. Paul was an enthusiastic member of COSA and the Psycho-Oncology Co-operative Research Group (PoCoG), and indeed, was returning home from the COSA and PoCoG annual scientific meetings on the day of his death. He was always looking for opportunities to bring the latest Psycho-Oncology research findings to WA.

Paul's professional reach was exceptional, and he had unfailing support and respect from health professionals and colleagues, not just in WA but right throughout Australia.

Paul was highly respected within the cancer community, and we will miss him greatly.

We send our sincere condolences to his family, friends and colleagues.
The funeral service for Paul Katris will be held at the Greek Orthodox Church of Evangelismos, West Perth on Monday 27 November commencing at 10.30am.

Asia Pacific Journal of Clinical Oncology
Members have free online access.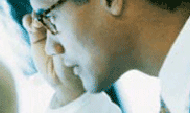 Cancer Forum
Read the latest issue online at: