Organisations associated with COSA are not for profit companies, institutions or organisations that have similar interests to COSA.
Dietitians Association of Australia (DAA)
DAA is the peak body for dietetic and nutrition professionals, representing more than 6,500 members. More than a professional association, we're a strong and inspiring community. We're committed to supporting our members, advocating for our profession and building healthier communities. DAA and its members both research and deliver evidence-based information on food and nutrition locally, nationally and internationally. We recommend looking for the Accredited Practising Dietitian (APD) credential when choosing a dietitian. Their advice and support is solid and dependable, based on the latest science and tailored to each person.
Oncology Massage Limited is a nationally and internationally recognised not for profit training charity. It is dedicated to training fully qualified massage and Bowen therapists to treat those with a diagnosis or history of cancer effectively and safely. OM Ltd are leaders on the world stage, with a nationally standardised training program for oncology massage therapists in Australia and in New Zealand (more recently). We are the only OM training organisation globally who can offer the same program across their entire country and therefore demand the same standards of care and professionalism from the therapists we train. We proudly uphold the standards of S4OM, which exists to support and educate massage therapists, consumers and health professionals about the value and specific considerations and applications of oncology massage. Their vision to support the safe delivery of massage to people who have been diagnosed with cancer, to promote an oncology massage education standard and to collaborate in research are values that are evident in the OM Ltd strategic plan.
For Symptom Management, research has shown Oncology Massage improves the quality of life for people with a history or diagnosis of cancer. It reduces the side effects experienced from conventional treatment of cancer and the symptoms of the disease process itself (Cassileth and Vickers, 2004)
Pain Improved 47%
Fatigue Improved 42%
Anxiety Improved 59%
Nausea Improved 51%
Depression Improved 48%
Other (including shortness of breath, memory problems, dry mouth or disturbed sleep) improved 48%
Light touch massage, as taught by Oncology Massage Training (OMT) was the most effective form of massage therapy offered in this study.

Asia Pacific Journal of Clinical Oncology
Members have free online access.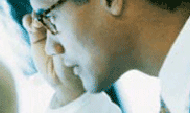 Cancer Forum
Read the latest issue online at: