Organisations affiliated with COSA are not for profit companies, institutions or organisations that have similar interests to COSA.
Australasian Gastro-Intestinal Trials Group (AGITG) 
The AGITG is Australia's largest independent non-profit organisation conducting clinical trials into gastro-intestinal (GI) cancers.
Australasian Leukaemia & Lymphoma Group (ALLG) 
The ALLG is the only not for profit organisation designing and delivering investigator initiated clinical trial research into blood cancers.
Australasian Lung Cancer Trials Group (ALTG) 
ALTG is Australia and New Zealand's lung and thoracic cancer clinical research group.
Australasian Metastasis Research Society (OzMRS) 
OzMRS is the Australian branch of the Metastasis Research Society, an international non-profit organization dedicated to promote the exchange of information and furtherance of research into all aspects of metastasis.
Australasian Sarcoma Study Group (ASSG) 
The aim of the ASSG is to improve outcomes for sarcoma and related tumours in the Australian community by undertaking outstanding international basic, translational, clinical and supportive care research.
Australia and New Zealand Melanoma Trials Group (ANZMTG) 
ANZMTG coordinates and conducts quality research for melanoma control with researchers and health care professionals, support networks and consumers.
Australian and New Zealand Children's Haematology/Oncology Group (ANZCHOG) 
ANZCHOG is the leading body representing the interests of children and adolescents with blood diseases and cancer, and their families.
Australian and New Zealand Gynaecological Oncology Group (ANZGOG) 
ANZGOG is a not-for-profit organisation dedicated to gynaecological cancer research. 
Australian and New Zealand Head & Neck Cancer Society (ANZHNCS)
The principal objectives of the ANZHNCS is to promote the practice of head and neck oncology, to educate medical colleagues and the public about our specialty, to foster research and to seek optimal treatment outcomes for our patients.
Australian and New Zealand Urogenital & Prostate Cancer Trials Group (ANZUP)
ANZUP conducts clinical trial research to improve treatment of bladder, kidney, testicular and prostate cancers.
Breast Cancer Trials  
Breast Cancer Trials is the largest independent, oncology clinical trials research group in Australia and New Zealand.
Cancer Nurses Society of Australia (CNSA) 
CNSA is committed to achieving and promoting excellence in cancer care through the professional contribution of nurses through education, information, leadership, networking and professionalism.
Cooperative Trials Group for Neuro-Oncology (COGNO) 
COGNO's main aim is to conduct investigator-initiated and collaborative group trials addressing important clinical questions in patients with brain tumours.
Faculty of Radiation Oncology (RANZCR)
The Faculty of Radiation Oncology at the Royal Australian and New Zealand College of Radiologists (RANZCR), is the peak bi-national body advancing patient care and the specialty of radiation oncology through setting of quality standards, producing excellent radiation oncology specialists, and driving research, innovation and collaboration in the treatment of cancer.
Human Genetics Society of Australasia  (HGSA)
HGSA provides a forum for the various disciplines collected under the title of Human Genetics.
Medical Oncology Group of Australia (MOGA) 
MOGA is the peak representative body for medical oncologists in Australia.
Oncology Social Work Australia (OSWA)
OSWA was formed to assist social workers in their practice to strive for excellence in the psychosocial care of people with cancer and those affected by cancer, through networking, education, advocacy, research and resource development.
Palliative Care Clinical Studies Collaborative (PaCCSC) 
Achieving improved quality of care for patients through access, awareness and quality use of palliative care medicines in the community through clinical studies.
Primary Care Collaborative Cancer Clinical Trials Group (PC4) 
PC4 is funded by Cancer Australia to develop and conduct cancer research in primary care.
Psycho-oncology Co-operative Research Group (PoCoG) 
PoCoG aims to improve outcomes for people affected by cancer by developing and facilitating high quality, collaborative and clinically relevant research that focuses on interventions and services to optimise psychosocial and supportive care.
Royal College of Pathologists of Australasia (RCPA)
RCPA is a medical organisation that promotes the science and practice of pathology in Australia.
Trans-Tasman Radiation Oncology Group (TROG)
TROG Cancer Research is Australia and New Zealand's specialist clinical research group for cancers that can be treated with radiotherapy.

Asia Pacific Journal of Clinical Oncology
Members have free online access.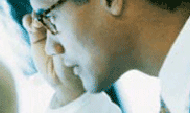 Cancer Forum
Read the latest issue online at: