Chief Executive Officer - TROG Cancer Research
Minimise -
Expand +
09 April 2018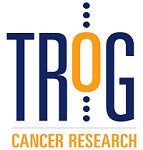 Fulltime | Newcastle NSW
TROG Cancer Research conducts world-class research involving radiation to improve outcomes and quality of life for people affected by cancer.   TROG Cancer Research is a cooperative cancer trials group currently with over 1500 members, 16 open trials, 12 trials in development, and 10 new trial proposals in 2018.  Based in Newcastle, founded in 1989, TROG Cancer Research has had rapid expansion since 2012, financially and in terms of trial development, activation and recruitment. 
About the role: 
The CEO will be responsible for the overall leadership and the reputational, operational and management of TROG, and is accountable directly to the TROG Board. With a strong business acumen, the CEO will build and sustain critical relationships with key internal and external stakeholders and is responsible for developing and executing TROG's strategic plan and working with the Board to ensure its sustainability. 
Working in partnership with the Board, you will be responsible for:
Stakeholder Engagement

Governance

Strategic Planning 

Business Planning and Operational Management

Financial and Resource Management 

External Stakeholder Engagement and Advocacy 

Workplace Health and Safety
About the Person:
You must have significant experience in executive leadership, with a strong record of accomplishment of leading financial and operational performance within a not for profit organisation. You need to be a passionate and visionary leader who achieves results by empowering success in others.
Essential Requirements:
Relevant tertiary qualifications in a research field or healthcare
Strong executive operational experience: ideally to have worked in an executive management role in a health care or research organisation with at least five years' experience in executive management.
Demonstrated experience in clinical research including project management
Staff management and human resources experience.
Proven capacity to lead and build appropriate organisational values and culture.
Excellent communication skills and ability to develop and maintain relationships with stakeholders including the Membership(s), sponsors, Government agencies, Universities, community and industry partners
Previous experience with funding applications and proposals.

Ability to manage competing demands and identify priorities with limited timeframes and resources 
Desirable Requirements:
Experience with collaborative clinical trials
Oncology or Radiation Oncology Experience
Demonstrated success in sponsorship and fundraising
The position offers a competitive remuneration with non-for-profit salary packaging benefits.
About Newcastle
This role is located in Newcastle, NSW. This location is ideal for professionals seeking a balance between a challenging career and an ideal lifestyle. Known for its bustling café and beach culture, the city is on the doorstep of Port Stephens and the world-famous Hunter Valley wine region. 
Contact:
Andrew Jenkins, Financial Controller and Company Secretary
Trans Tasman Radiation Oncology Group
T: (+61 2) 401 43909
andrew.jenkins@trog.com.au 
Applications including CV and three referees close Friday 27 April 2018. 
Referees will not be contacted without prior agreement of candidate.
Download Position Description (pdf, 100kb) 
Clinical Research Manager
Minimise -
Expand +
21 February 2018

About us
The Australasian Gastro‐Intestinal Trials Group (AGITG) conducts collaborative multidisciplinary clinical trials and related translational research investigating new treatments for gastro-intestinal cancers.
Gastro-intestinal cancers affect the oesophagus, stomach, liver, gall bladder, pancreas, bowel, rectum and anus.  Collectively these cancers are the most common form of cancer in Australia, affecting over 24,000 Australians each year and claiming a devastating 33 lives each day. 
AGITG research has led to improvements in both the life expectancy and quality of life of people diagnosed with gastro‐intestinal cancer.
The organisation was established in 1991 and is recognised internationally for conducting high quality research and has well established international collaboration links with the United Kingdom, Europe, Asia and North America.   
The Role
The Clinical Research Manager will be responsible for supporting the development and conduct of new collaborative research including supporting AGITG research committees, planning and implementing research generation activities and managing small scale or pilot research projects.
This is a full time role for an initial 12 month contract with potential for ongoing employment.
Key Responsibilities
Support AGITG's clinical trial projects and priorities with the Chair, CEO and research teams
Support the new research development process
Manage multiple complex research projects in a clinical research environment including concise reporting
Develop and execute communication plans (internal and external) for individual projects with multiple stakeholders
Administration and management of contracts and budgets
Prepare standard operating procedures for trial operations
Meeting organisation to support projects and achieve effective outcomes
Maintain supportive and effective relationships with AGITG Investigators
Lead problem solving and resolution efforts to include management of risk & contingencies
Advise and influence effective outcomes with internal and external stakeholders
Manage study protocol development ensuring appropriate inputs and participation
Project development and negotiation with funders cooperatively with senior management
Develop procedures to support the business area and key projects
Undertake any other duties relevant as required by the Chief Executive Officer.
About you
To be successful in this role, you will have tertiary qualifications in a science or healthcare discipline along with demonstrated experience in health research, including clinical trials, preferably in the field of oncology.
The successful applicant will be required to undergo a current National Police Clearance.
You must have the right to live and work in this location to apply for this job.
Key Skills
Demonstrated competency in strategic thinking; capable of seeing the big picture and bringing together all the key elements for success
Experience in health related ethics submissions and document preparation including protocol development knowledge
Site selection, management and clinical monitoring experience in accordance with ICH GCP
Prior experience working with multidisciplinary medical, health and research teams
Demonstrated organisation, problem solving and analytical skills within a health research setting
Strong verbal communication skills to liaise with variety of people in business, government and health sectors
Deadline focused with excellent time management skills
Other
High level attention to detail and accuracy
Ability to manage multiple and competing priorities
Proactive, energetic and creative
Ability to work independently and as part of a team
Demonstrated ability to identify problems, make recommendations and implement appropriate solutions
Evidence of working in a dynamic, energetic and positive manner, where change and development are welcomed as challenges rather than obstacles
Demonstrated initiative, flexibility and commitment
How to apply for this job
Please submit a cover letter addressing the selection criteria alongside your CV to AGITG@gicancer.org.au, using the subject line: Clinical Research Manager application
Download (PDF, 129kb) duty statement