Director of Research - Breast Cancer Trials
Minimise -
Expand +
11 February 2021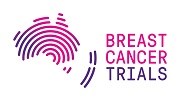 Breast Cancer Trials (BCT) are looking for an innovative individual to join the team as Director of Research.
This is an exciting leadership position within a world-leading research organisation that will help drive their research agenda and strengthen collaborations while providing a real opportunity to influence breast cancer practices on a national and global scale.
The role is part-time (1-2 days) and can be based anywhere in Australia or New Zealand (although regular attendance at BCT in Newcastle will be expected).
Download the detailed position description (pdf)
For a confidential conversation about the position, please contact Soozy Smith, CEO, at soozy.smith@bctrials.org.au or on (02) 49255 260. 
Closing date for applications is 1 March 2021 at 5.00pm