Chief Executive Officer - CNSA
Minimise -
Expand +
06 October 2017

The CNSA is now seeking applications for the position of Chief Executive Officer. 
Applications close:  31 October 2017
About the Organisation:
The Cancer Nurses Society of Australia (CNSA) is a membership-based organisation established to achieve and promote excellence in the care, prevention and treatment in people affected by cancer through the effective professional contribution of nurses. 
About the Role:
The CNSA Chief Executive Officer is responsible for (i) building the reputation and profile of the CNSA within the nursing profession as well as the wider healthcare community, (ii) managing the external and internal operations of the CNSA and (iii) providing consistent, high level advice to the National Executive Committee on operations, policy and planning. This position will lead and manage the organisation guided by a sound knowledge and understanding of the political, social and economic context in health, nursing and cancer care in which we operate.
This role will ensure the CNSA is respected as the peak professional body for nurses in cancer care in Australia. This position will take a strategic approach to expanding the organisation by increasing revenue streams through fundraising and a range of business activities. This role demands a visionary approach that is innovative and strategic and is underpinned by strong business acumen.
Highly Desirable:
Knowledge and understanding of the Australian health system, particularly of current issues relating to the treatment and care of people affected by cancer
AHPRA registered as a health professional in Australia
Post graduate qualification(s) in a cancer related area, business management or corporate governance
Prior experience operating at executive/board level; and
A strong track record of fundraising and grant successes in the not-for-profit context
To apply, please submit your CV and a cover letter outlining your suitability for this role (less than 4 pages).

For more information and a copy of the position description, please contact Jane Campbell, CNSA Incoming President on 0403 042 545 or via email: janeycampbell@me.com 
Applications close:  31 October 2017
Fellow in Survivorship
Minimise -
Expand +
06 December 2013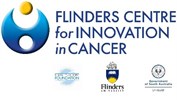 Fellow in Survivorship                                                              
Flinders Medical Centre, Adelaide
An opportunity exists for a highly motivated medical practitioner to undertake a PhD in Cancer Survivorship at the Flinders Medical Centre in Adelaide. The position offers an opportunity to develop research skills in areas of clinical research relevant to cancer survivorship including cancer and chronic illness, late effects, cancer rehabilitation, cancer and behaviour, fertility, menopause and related areas.

The Flinders Centre for Innovation in Cancer has outstanding track record for innovation in care delivery and research in survivorship in Australia.The Flinders Medical Centre Survivorship Service was established in 2009 as one of the first dedicated survivorship programs in Australia. The Inaugural Survivorship Conference was held in 2013 which brought together clinicians, researchers, policy makers and survivors interested in survivorship care and research in this field. The conference was an outstanding opportunity to foster interdisciplinary collaborations in survivorship care and research and is now established as an ongoing biennial event.

The Conference led to the development and signing of the Flinders Charter which serves as a framework of approach for survivorship care and research.  The team at Flinders have established multidisciplinary collaborations in the area of lifestyle interventions, work rehabilitation, self-management and chronic disease management both nationally and internationally.

The position is suitable for either a junior specialist in a cancer discipline, such as medical oncology, or a general practitioner with the interest in cancer.

Salary support: $40,000 pa (which can be used in addition to any other research funding/support). 

For further information contact: Professor Bogda Koczwara on Bogda.koczwara@flinders.edu.au or on 08-82048997.